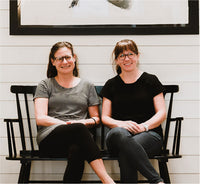 Our Story
Drs. Carpenter and Lane have been practicing optometry side by side since they met in 2010. Over the past ten years, they have built a thriving optometric practice and an even stronger friendship. They share a passion for creativity, an entrepreneurial spirit, and after many late nights, and countless hours of brainstorming their idea came to life. A&K Eyewear is a collection of hand selected, stylish, versatile frames. Made with premium materials, you get functional, high quality, prescription, nonprescription, and sun products, with the collective expertise and guidance of our two doctors. Whether you are looking for your next pair of glasses for everyday wear, or that trendy, edgy frame for a night out on the town, A&K Eyewear has a frame for you. Shopping for a pair of A&K frames should be exciting, rewarding, and an expression of your best self. So, take a look around, find something you'll feel good in, and most importantly, have fun!
So, that is us, A&K Eyewear.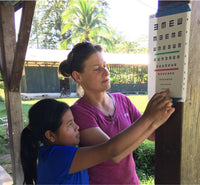 Our Mission
Providing eye care to those in need has long been a priority for our doctors. We have sent teams to work with missionaries in Panama, Peru, and Costa Rica to provide vision screenings and glasses for the communities that they serve. In a small village in the mountains of Southeastern Costa Rica, we have established a recurring clinical site that our doctors visit regularly. Every A&K frame sold helps make these efforts possible.